https://www.youtube.com/watch?v=yHkRxRo-nQA
Unlock

Next Generation Security

Flexibility & Functionality

Powerful Risk Intelligence

Proactive Protection
Welcome to the new era of Third-Party Cyber Risk Management
One platform. Enhanced third-party risk insight. Integrated first-party risk management. myCYPR is built for complete risk visibility.
BOOK A DEMO
We do more than mass produce third-party risk scores.
You need more from a risk management platform and we're leading the way. As the only platform managing third-party risk with multiple assessments and integrated first party views, myCYPR is built to adapt to your business and vendors so you can manage your total risk profile in one place.
With deeper risk insight and a variety of practical uses for identifying your total risk exposure, myCYPR is the most comprehensive solution available for TPCRM.
We're Forging a New Era in TPCRM.
Here's How
"What I love about this platform is that it provides dashboard access not only for my organization but also for my vendors. I can easily track the security performance of my vendors and identify areas that need improvement and so can they."
Chief Information Security Officer, Energy Supplier
"Our vendors can implement changes and remediate risk faster thanks to myCYPR and being able to track their own progress in the dashboard."
Director of Information Security, National Retailer
Get More From Third-Party
Risk Management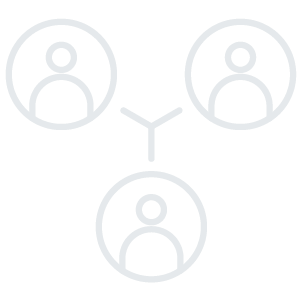 Comprehensive
We bridge the gap between internal and external risk management solutions, offering assessments and dashboards for first-and third parties in a single tool.
Adaptable
Organizations can tailor a risk management program that work best for their business by choosing from three tiers of data collection. Choose different assessments for different vendors, depending on their risk profile, data exchange, or function in your operations.
Flexible
Make the most of security budgets without adding strain to security teams. Having a choice of assessments means investment can scale based to fit your risk profile, budget, or vendor network.
Reciprocal
With dashboards for both first and third-parties, data sharing can flow both ways for increased understanding and trust between organizations and their vendors.
Consistent
Hold vendors to the same, high standard with consistent SAQ questions, response options, and scoring. Gain repeatable and sustainable risk visibility.
Accurate
More data means deeper insight and more accurate results. Organizations choose the tier of data collection that can provide the depth of data and accuracy needed to make better decisions.
Ready to Bridge
the Gap with Us?
You're only as secure as your weakest link. Protect yourself from third-party data breaches with deeper insight into your total cyber risk exposure. Ensure your vendors are secure by choosing more than mass-produced risk scores.
BOOK A DEMO